I work from home, so have the flexibility to make my office somewhere that's all about me…no nasty boss to answer to! I chose the colours I love & wanted to be surrounded by and this is the result!
My palette was a slate grey with bright pops of warm rose gold, copper, pinks and greens.
I wasn't too strict with this as I knew that having a deep grey base as the foundation would allow me to introduce any colours really.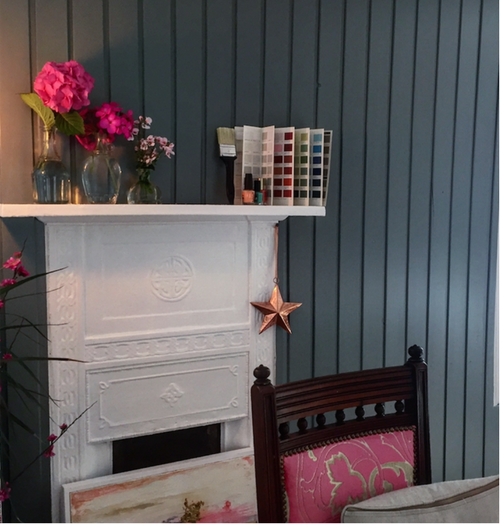 This is my big wooden desk which I had completely refurbished along with an old mahogany dining chair which was recovered in a fabulous Designer Guild fabric a while ago.
It isn't a proper office chair, but I find it great for posture!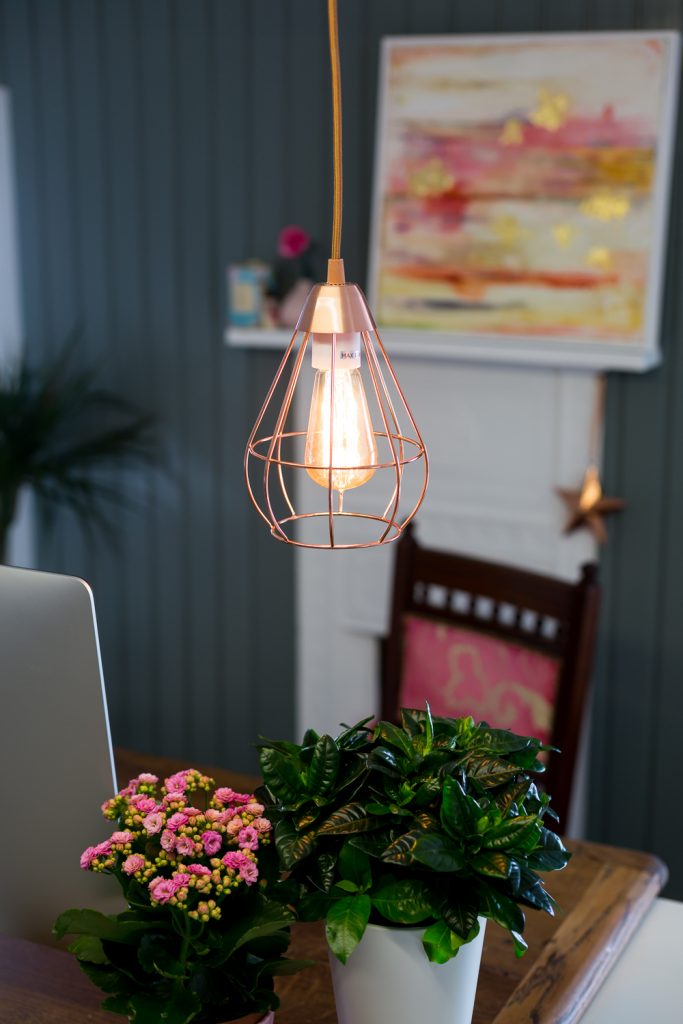 My desk had to be big enough for all my mood boards and a couple of screens for my online design work.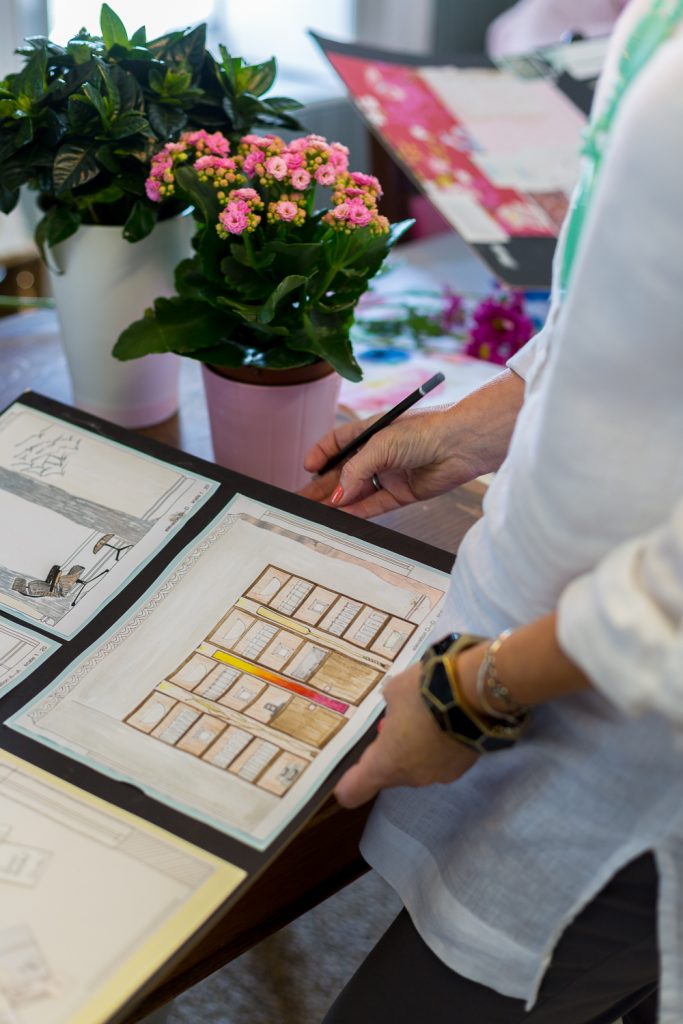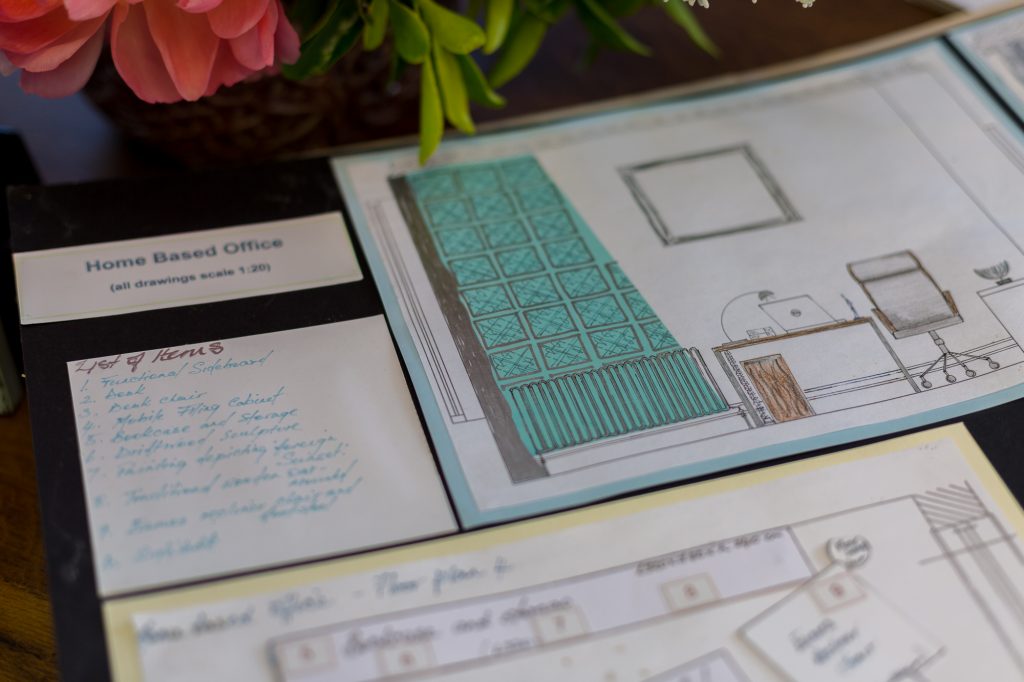 I used one of my abstract art paintings and placed it above the cute little fireplace that is an original feature in the room.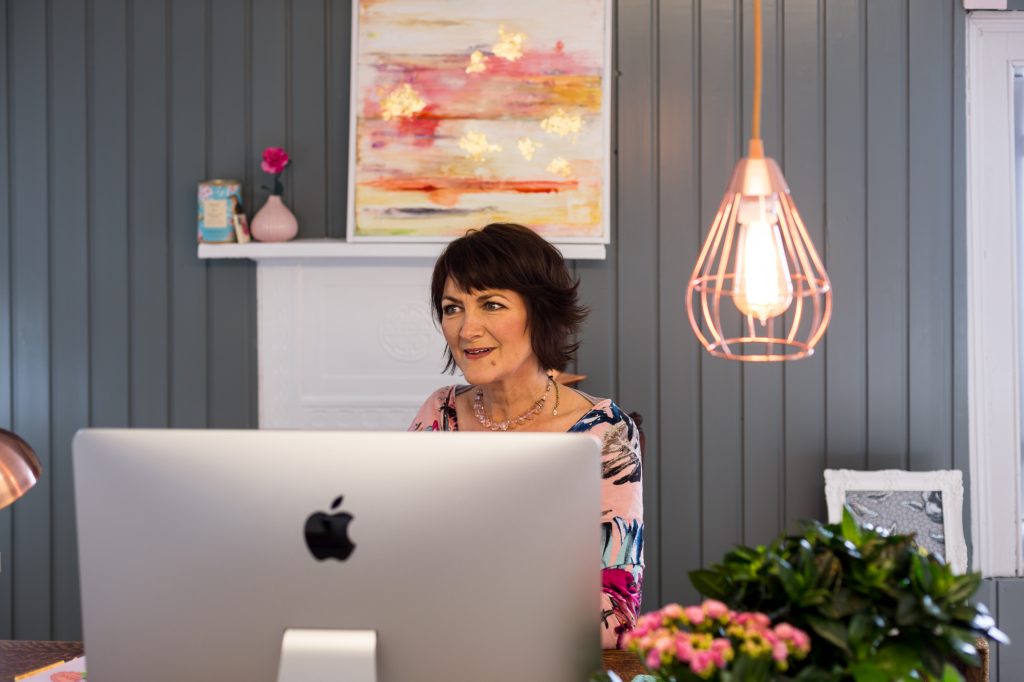 I accessorised with some of my own artwork and even framed some wallpaper samples I have collected.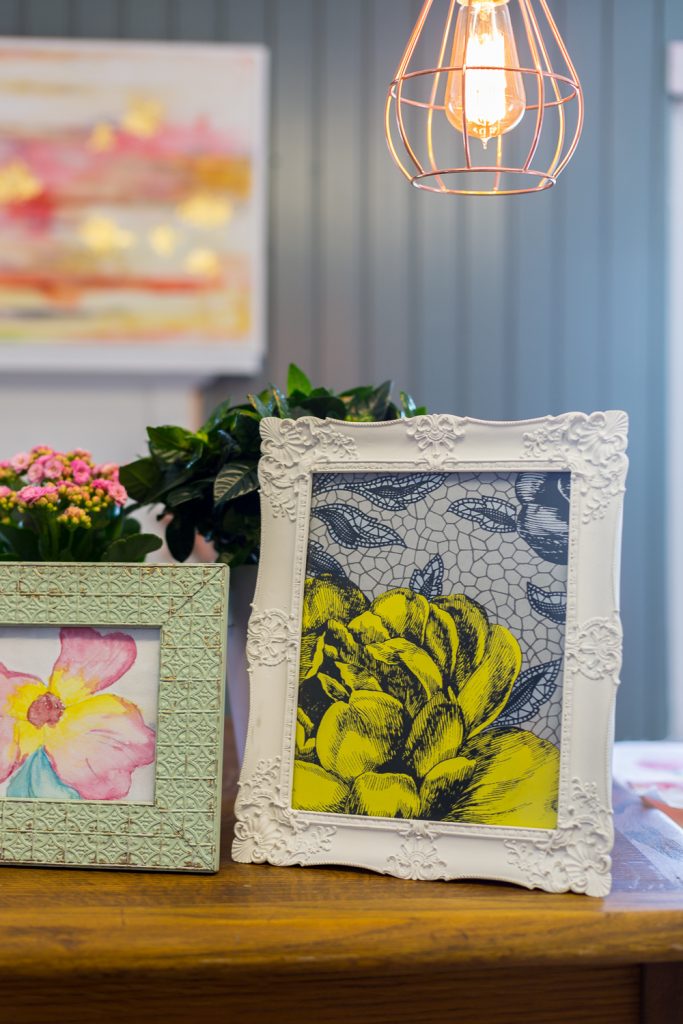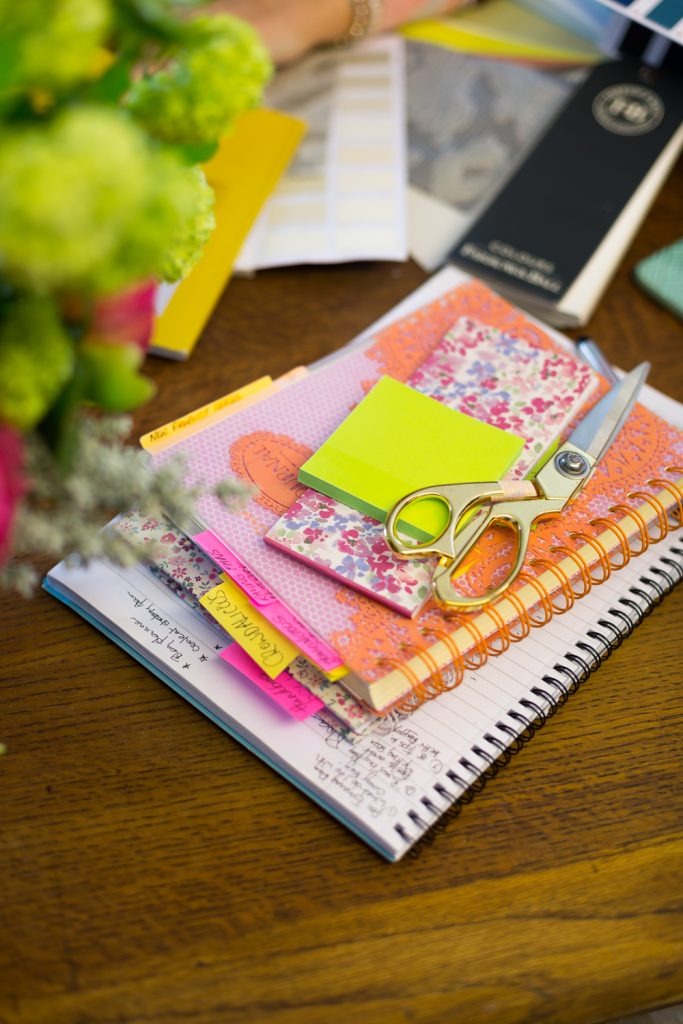 I love to do a little painting and other crafts at times so wanted to make sure I had an area for that.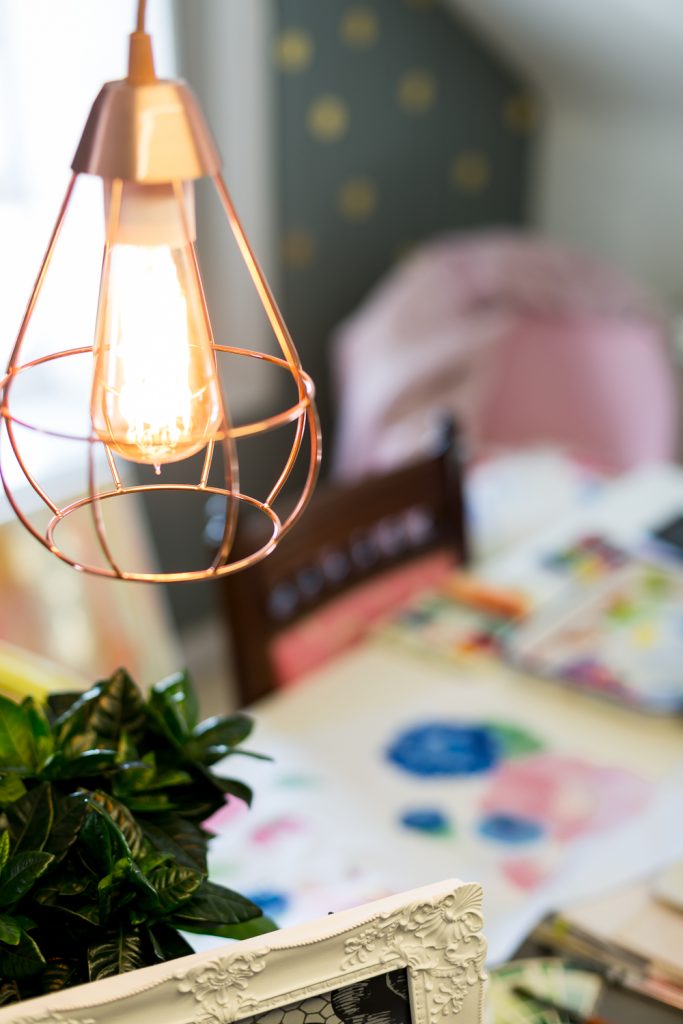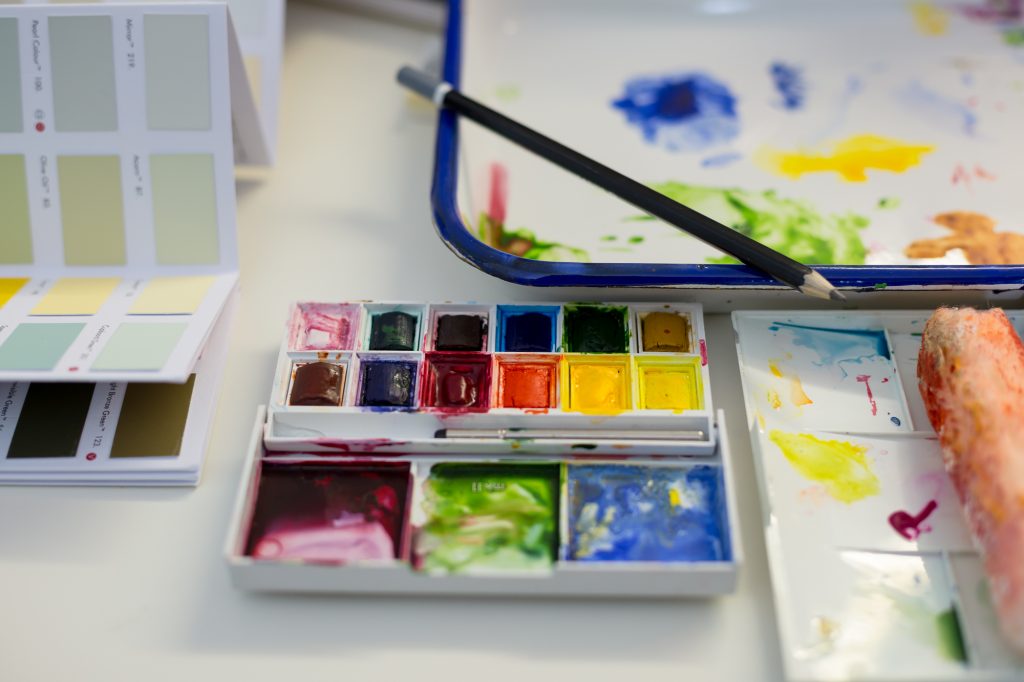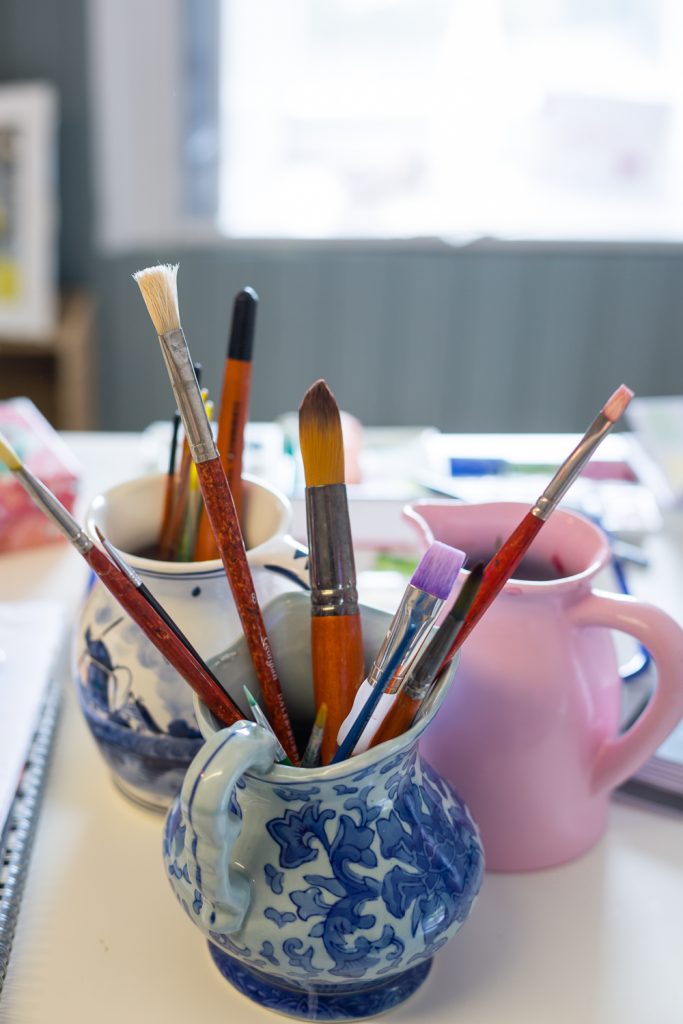 This was an old Lloyd Loom chair I wanted to upcycle and use in my client area for when people visit.
I had a go at fabric painting and re-upholstered it with my first attempt!
Oh, nearly forgot to mention I used a simple spray paint to turn make it that lovely soft pink.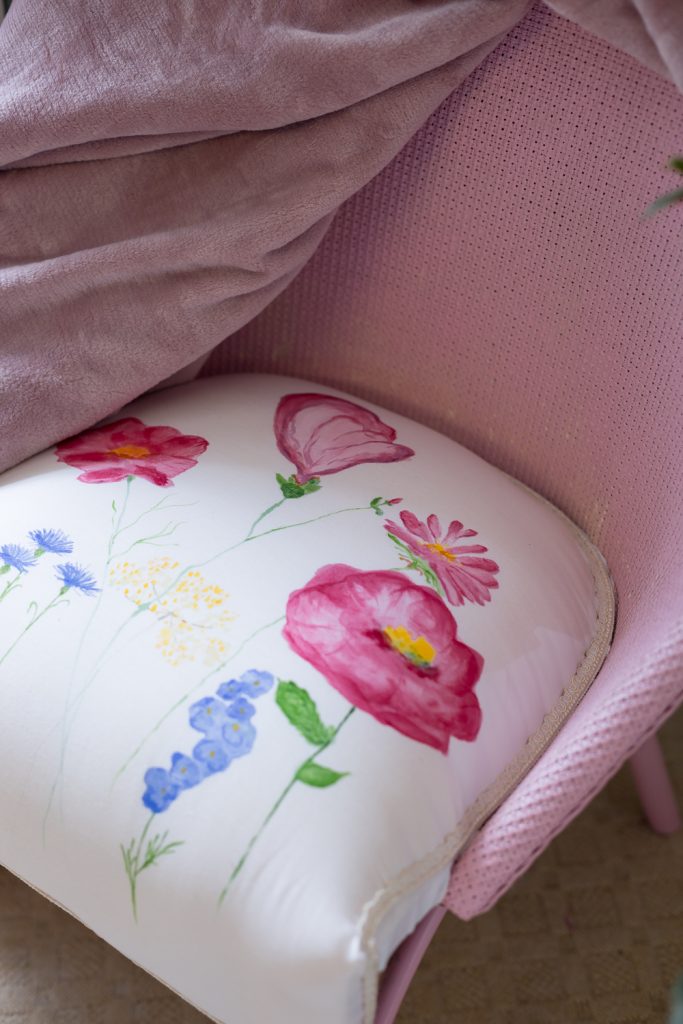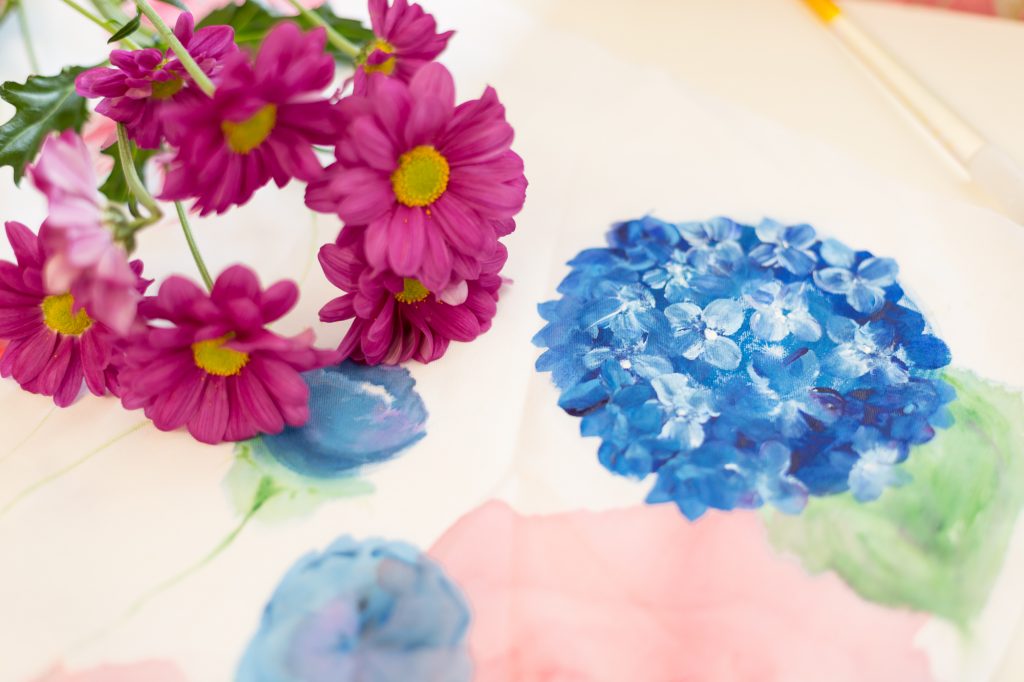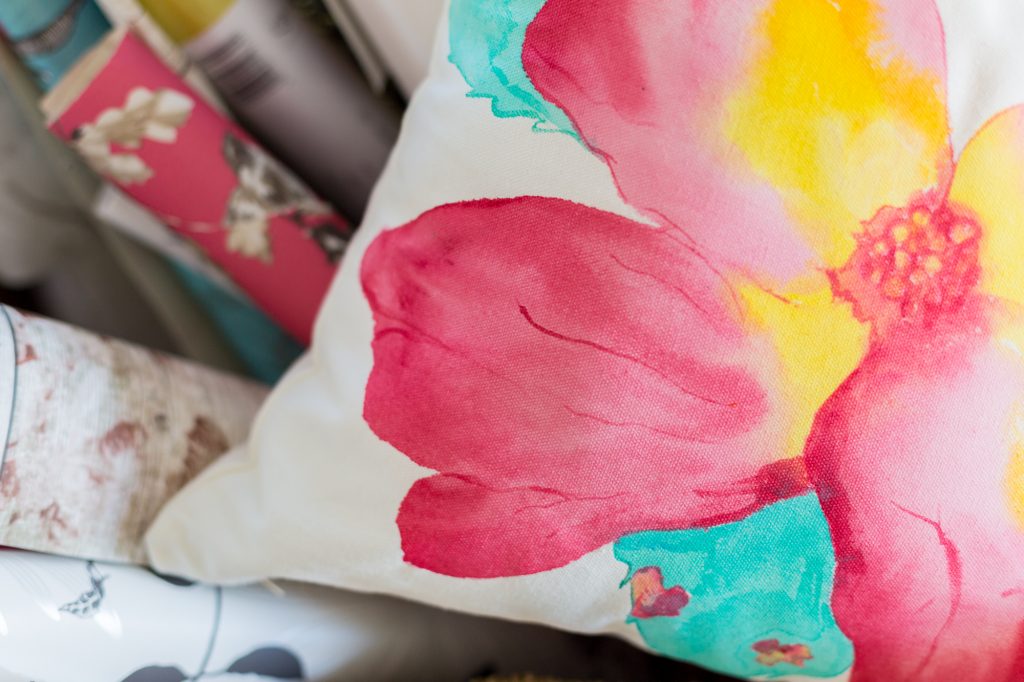 Good lighting is so important, so I have a desk lamp and this drop down pendant, both in warm copper.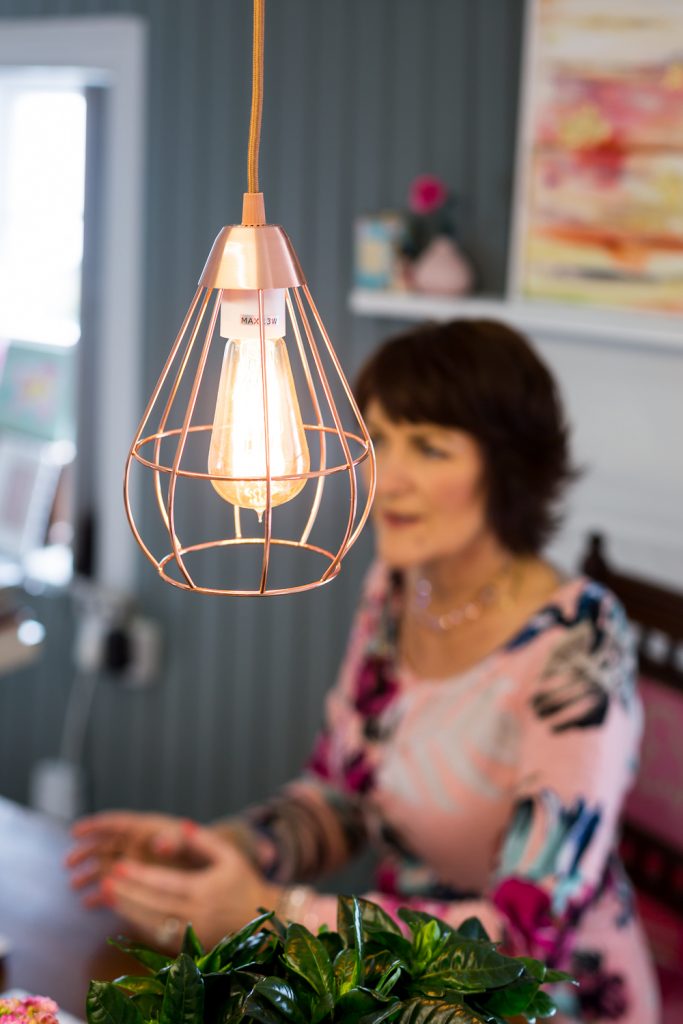 Storage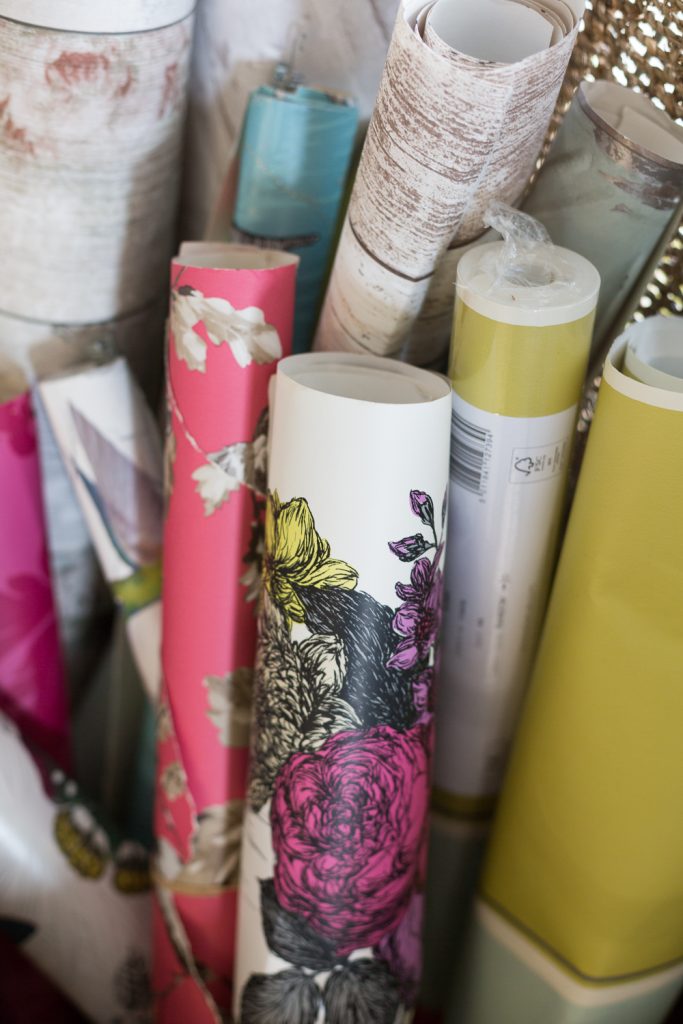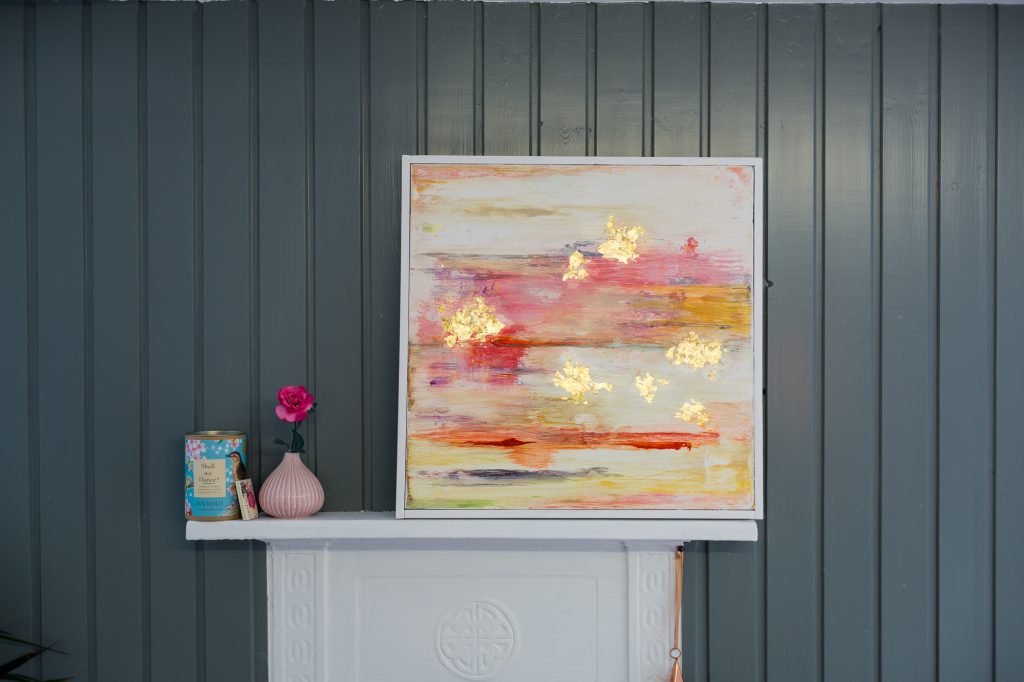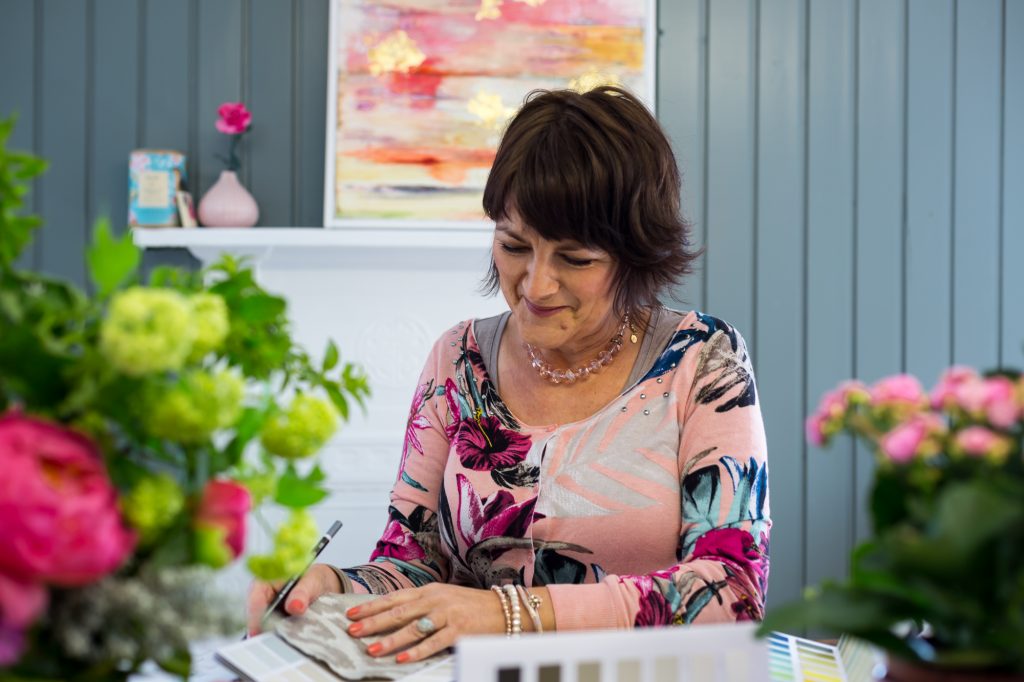 I do have a bright yellow desk chair which I sometimes use, which looks fab it the room too.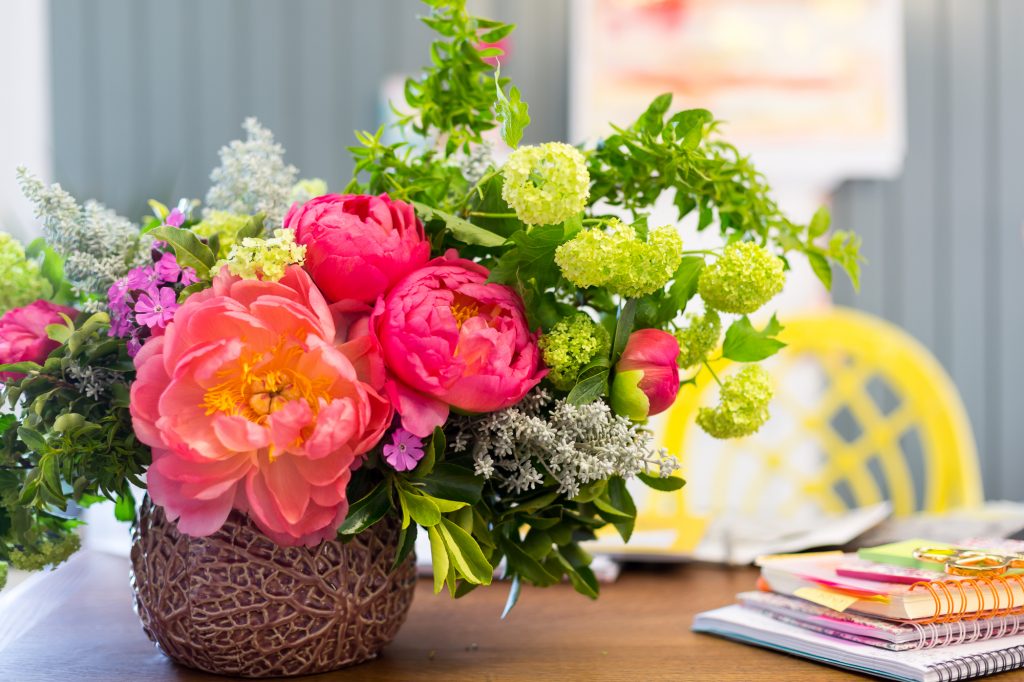 I'm always reading new interior books, so having plenty of desk space is important – I actually have 2 desks, one for the computer and one for reading and painting when I need to de-stress!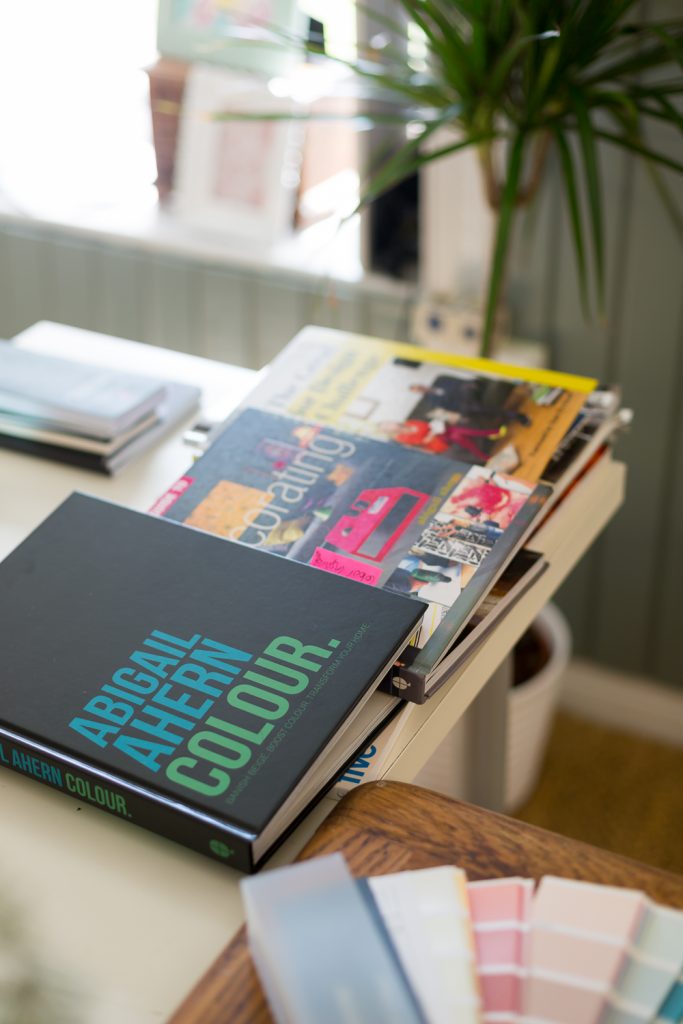 Having fresh flowers is a bit of a luxury, these were for a photo shoot  and were simply stunning!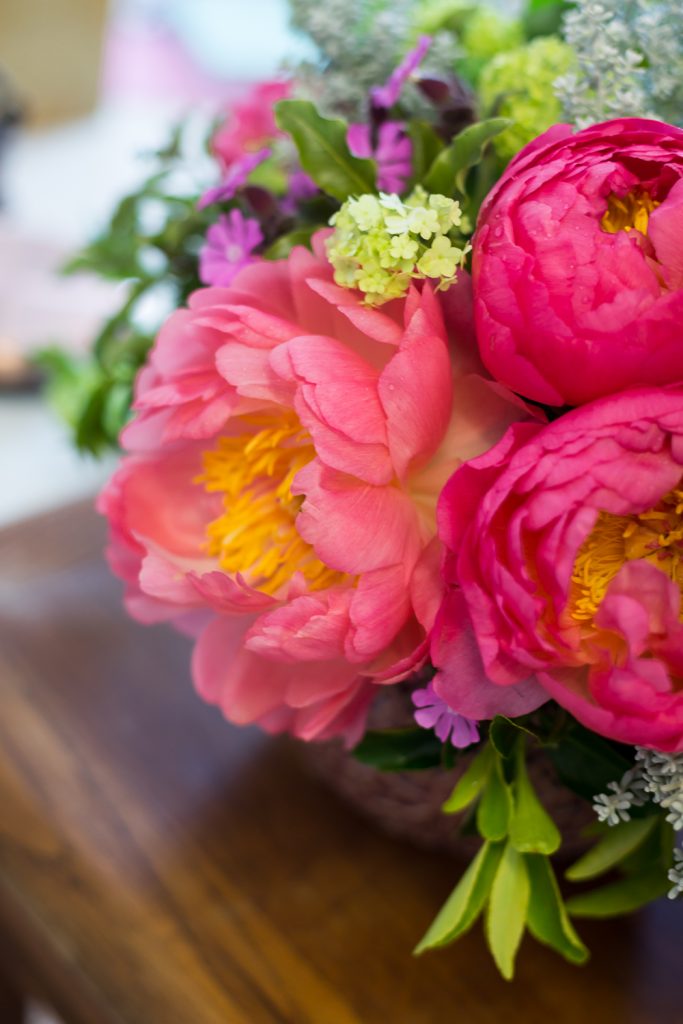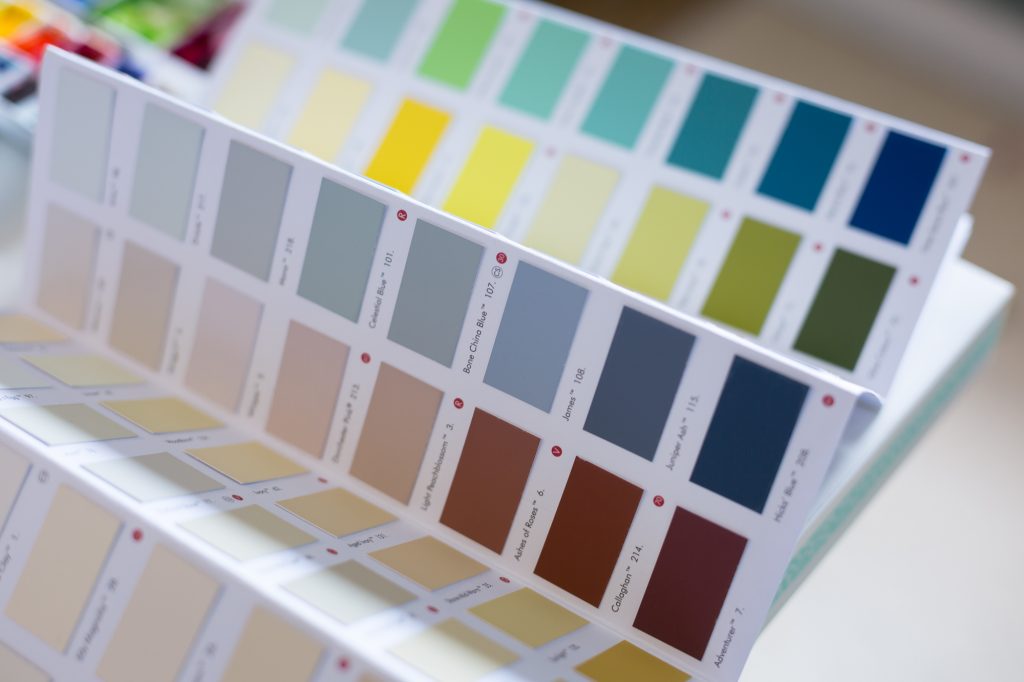 So, that's me…all happy and cheery in my new office, ready for the day!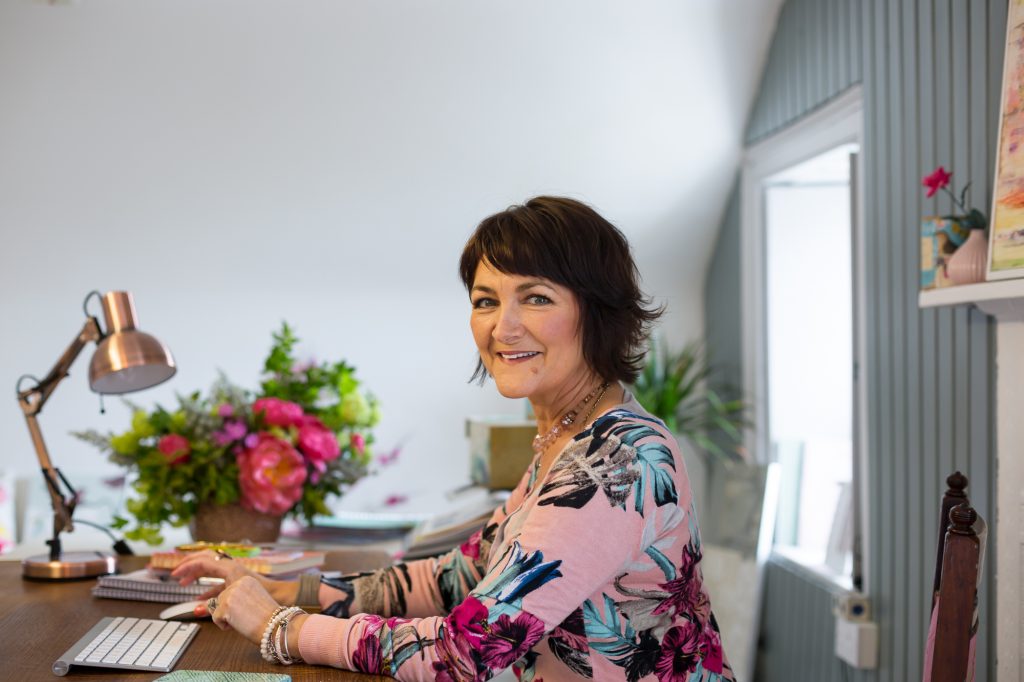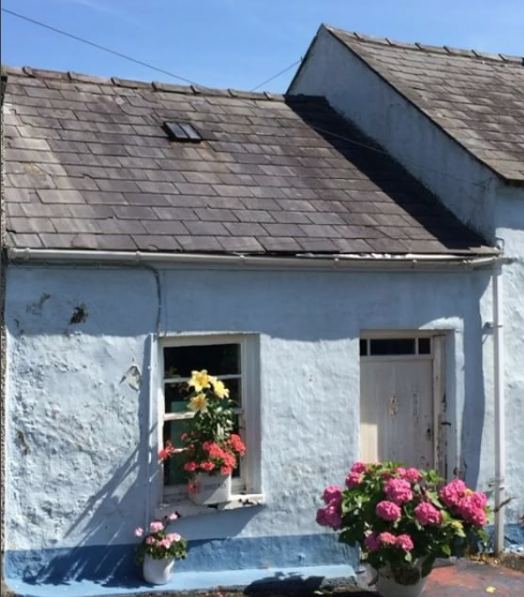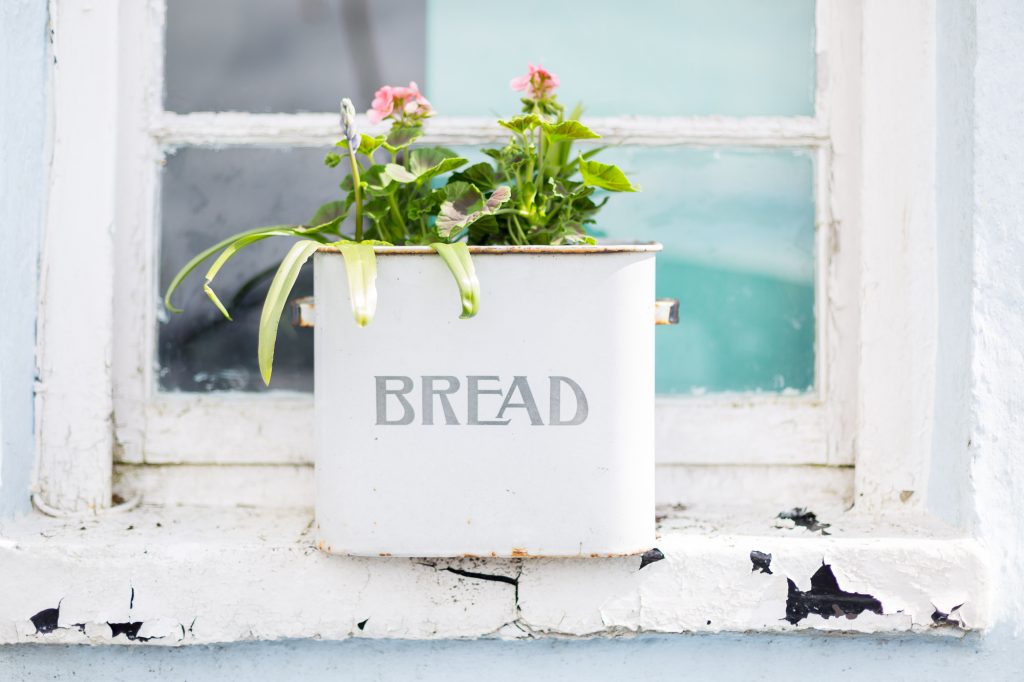 Working from home can be a bit lonely sometimes, so I have my little Annie Cat, who is always around! She was rescued after an accident & the previous owners had named her Granny Cat, which I wasn't so keen on, so we changed it to the much nicer Annie!