Doing It This Way Didn't Work!
Do you think you might as well just put your house on the market and see what happens?
I understand.  Improving your home for selling will take you time and energy and maybe some money.
And I get it that those things are in short supply. 
I absolutely get it. I understand why you might be hesitant.
Let me tell you a story about a couple (I worked with) who decided to 'just see what happens' and it soooooo backfired. 

MY STORY ABOUT THE THING THAT DIDN'T WORK…

A lovely young family I worked with a couple of years ago had their very desirable (so they thought) new-build home on the market for 5 WHOLE months with absolutely no offers.
Then, they rang me.
They told me they were pretty desperate to move because of a distressing family health situation. Their house wasn't anywhere near selling (4 viewers & no offers over 5 mths) and this was giving them endless worry and sleepless nights.
My heart really went out to them.
The husband was a top builder by trade and he'd built this home using only the very best quality materials.
It was very well finished. Beautiful fixtures and fittings, solid wood staircases and flooring, kitchens and bathrooms. A stunning family home.
They had intended raising their family here, in their 'forever home' as they explained.
But all that sadly changed and they just HAD to sell by a certain date. When they put it up for sale they thought it would get snapped up…but it just sat there.
For 5 WHOLE months.
And so did they. Wondering why.
And that important date loomed closer.
WHAT HAPPENED WHEN I MET THEM?
When I saw the house, I IMMEDIATELY knew why no-one was interested.
Although it was totally immaculate, clean and tidy, it lacked a heart. It felt vacant and sad.
It felt so cold and unwelcoming that I actually thought that they must have moved out already. Certainly, the previous marketing photos gave that impression…like no-one lived there.
And if I was getting that bad an impression, so were ALL the potential buyers.
Can you see how buyers generally are swayed by what they see? AND FEEL.
SO WHAT DID THEY DO?
They took it off the market while they staged it following my advice blueprint. And, to let you in on a secret, no DIY, painting or repairing was needed.
All the improvements were in furniture rearranging, room layout, colour schemes and some lovely accessories (all of which went with them when they eventually moved, to style their next home).
They took a few weeks to follow my instructions step-by-step and I was on-hand to help when they got stuck.
Those changes added the warmth and welcome and heart that was missing.
HOW MUCH DID THEY SPEND?
I always try to use what people already have, if possible, so the spend was minimal coming in below £400.
THE RESULT?
After I helped them massively improve its appearance so it would attract the right buyers, the VERY FIRST VIEWER OFFERED THE ASKING PRICE ON DAY 1 of being back on the market.
I. Am. Not. Joking.
How amazing was that?
This meant they could now move to where they needed by the date they desperately needed to be there.
Relief was an understatement. 
And that is not an unusual result.
Here's the thing: their first plan of 'just put it up for sale and see' failed. 
Here's a look at how home staging can make a HUGE difference: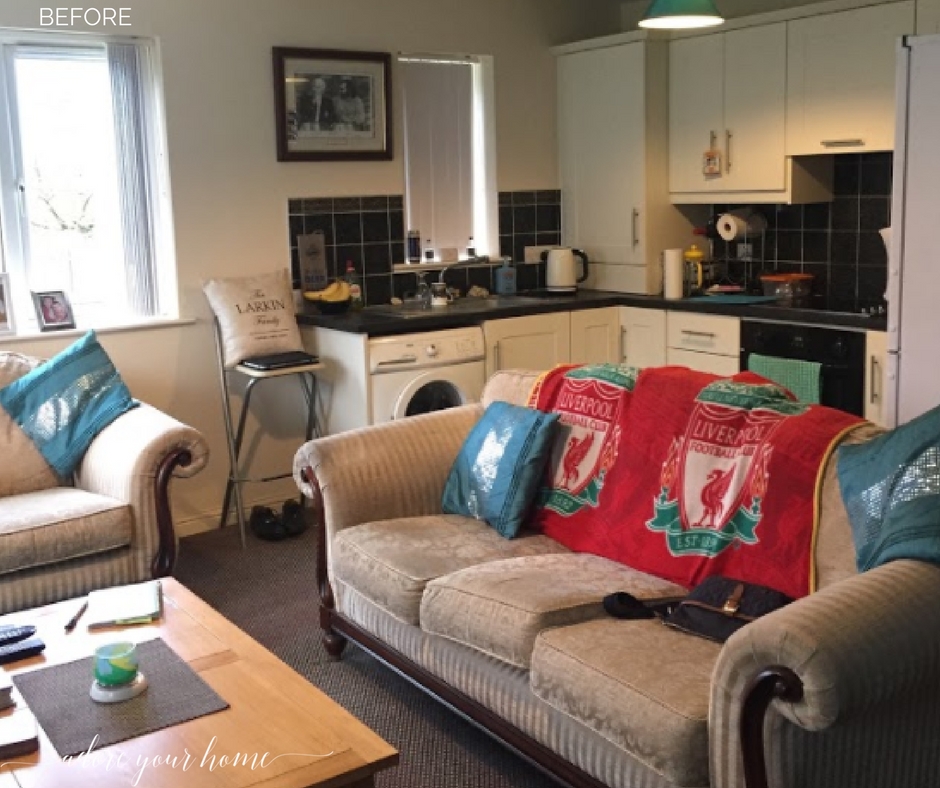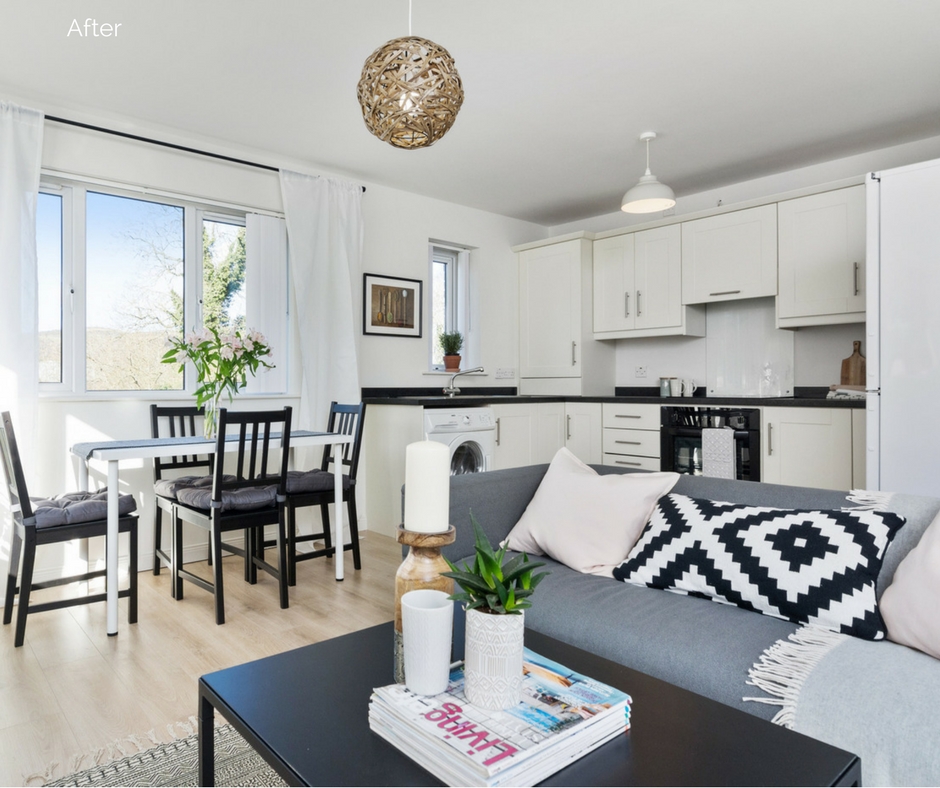 I gave them a list of simple doable changes to make and they did them. It's called HOME STAGING and it's a technique which I can share with you.
So, let me ask you, what if you could get that sort of house selling result, without the faffing and stress of the first 5 months?

If that sounds attractive, then I'd love to tell you a little about the Bidding War Blueprint – How Style, Staging and a bit of Strategy Can Help Sell Your Home For The BEST PRICE As Soon As It Hits The Market

 What if you created a bidding war because people fall in love with your house?

 How ecstatic would you be when you're "For Sale" sign says "SOLD"?

 I can show you everything you need to do to prep your home so viewers find it irresistible the moment they walk in the door.

 So, instead of waiting for silly offers to eventually (if at all) come in, you create a bidding war and it sells faster!

 Imagine being free of this house, with the extra cash, so you're able to go and buy your future dream home!

The sheer relief would be bliss!

A decent sales price. In a shorter time.
PHEW!
Even if you are already listed on the market or you are new to this whole selling process, it is never too late to prepare your home, properly, for sale.
Learn more about this by clicking below…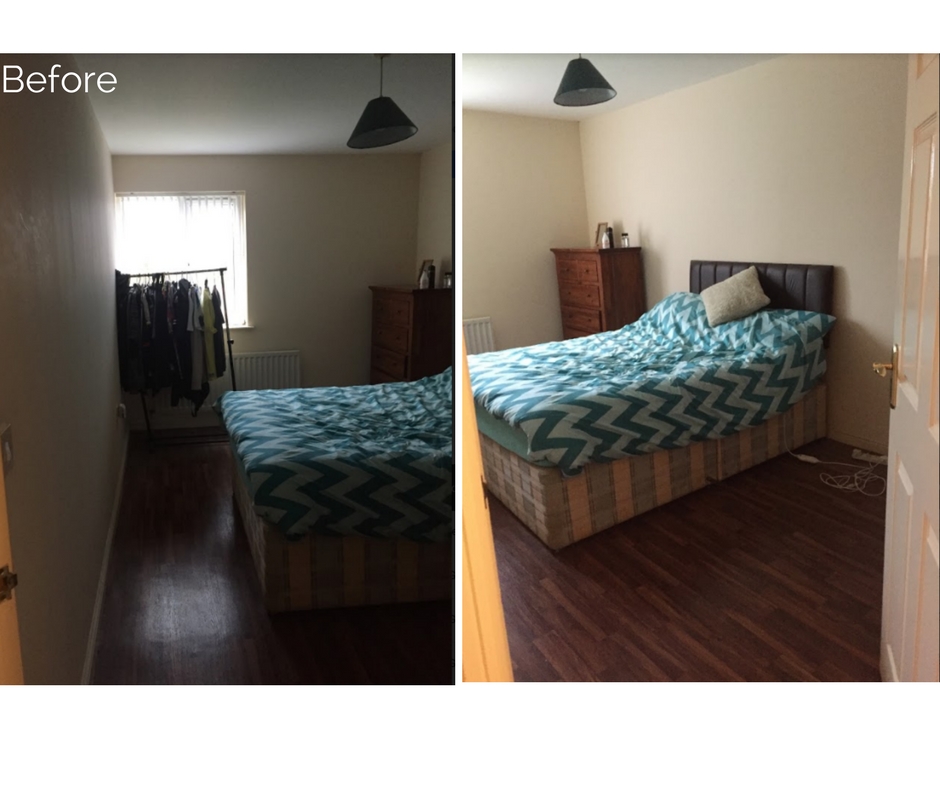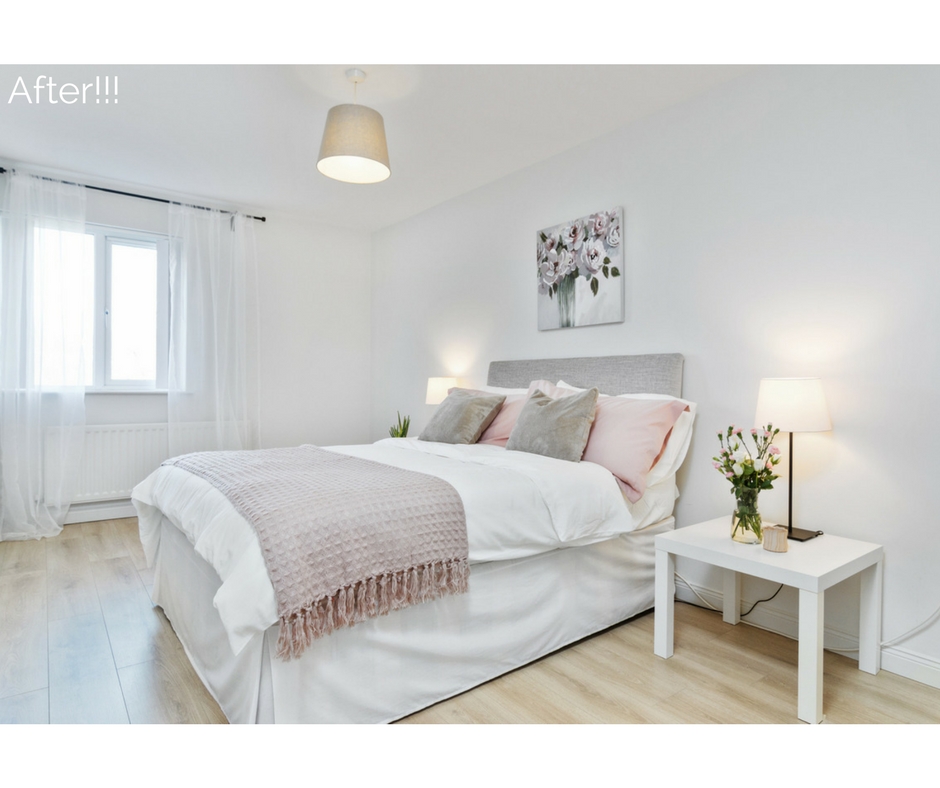 And check out this bedroom transformation too!! Same bed, I covered the headboard.
I believe that so many people don't realise that they are leaving money on the table by not doing a little bit of prep before they invite the world to buy their house. Buyers are looking for value for money, so you need to outshine the other houses for sale.
I can show you how to make your house more valuable and hopefully sell quicker and for a better price.

 if you're ready to roll up your sleeves and make the most of your house


 if you're ready to start seeing better ways to layout your house


 if you're ready to have your eyes opened to the use of the right colour


 if you're ready to create more space and more order


if you're ready for all the help, guidance and support you'll need to do it yourself…
then I'd like to invite you to The Bidding War Blueprint 30 Day Course
The process to join is simple:
1. Click through to The Bidding War Blueprint information page and read all the details
2. If you need to sell your house, then click the green buy now button on that page
3. Or if you'd like a chat with me, we can schedule a 15min phone call "MAKE YOUR HOUSE IRRESISTIBLE" session by arranging it here
Let's just get your house sold so you are free to move on to that new life!