Hygge is having a big moment again, now the nights are closing in. If you're wondering what I'm on about, it's Danish.
'Hygge is not a thing or something you buy…hygge is a state of mind' – Morten Georgsen, design expert.

It's all about happiness and inner warmth. But it's even more than that, it's a lifestyle the Danish seem to have perfected of being rooted in calmness and appreciation of the small everyday things that bring us joy and peace. Like that first cup of tea in the morning (insert coffee, if you like) or the flickering glow of a wood burner after dark. A hug from someone close or a beam of sunlight through the darkening clouds.
The simple everyday things we just might not be noticing.
And the Danes have been voted the happiest people on the planet which, they say, is all because of this hygge and its hugely positive impact on their general wellbeing. (Pronounced 'hoo-gah').
It isn't a seasonal thing, as they apply it in summer too,  but it does seem to be talked about more in winter, probably because there is that need for all things cosy in their bitterly cold climate.
Sounds just the sort of thing we need in this country with our lives in the fast lane, rushing from one thing to the other with not enough time to bless ourselves!
It can be created in our homes, if we know how and I sort of get what they mean by it. I've really seen the uplifting effects that decorating a room, or a few rooms can have on people.
The process of decorating, not so much! The plumber who hoofs off to another job and the painter who lets you down, again, is indeed a nuisance.
I'm talking about the beautifully finished room, (even just a few small improvements) once all the mess and upheaval is over and you're there, admiring it and delighting in it and living in it. This is the bit that nurtures the soul and improves your mood, life and well being.
So, let's see how we can easily make some of this Danish hygge happen in our homes and create those deep moments of, well, happiness!

1. How To Decorate – What Colours To Use
The Danes keep the wall colours light and neutral throughout, so pale shades of grey, off-whites and beige colours from room to room create that sense of calm and light. They then add colour with fabrics, art and accessories, a straightforward simple approach.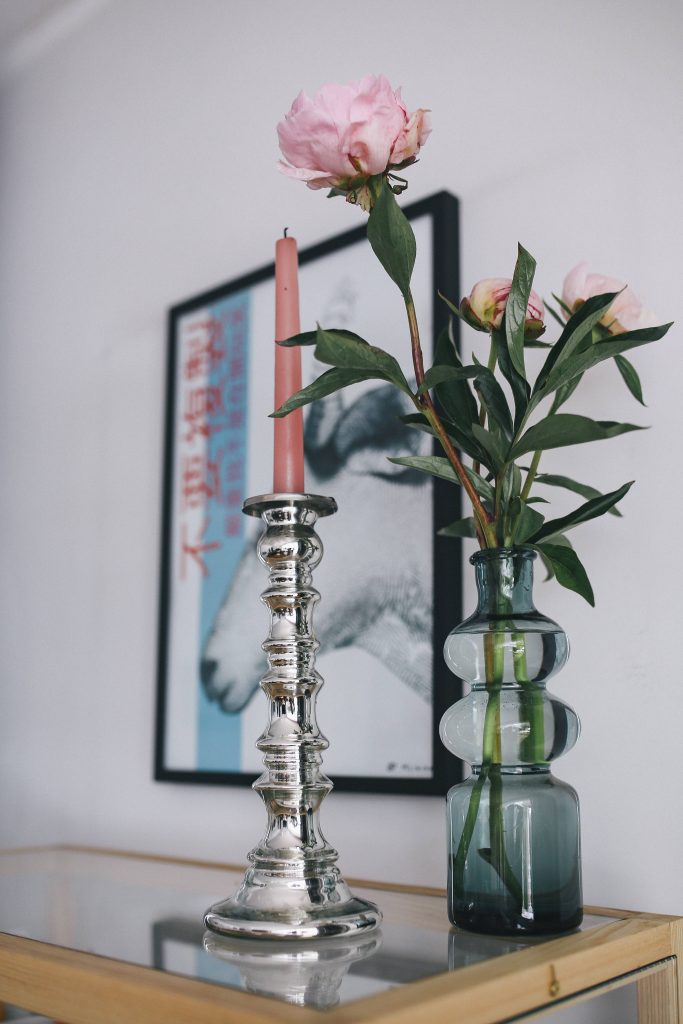 2. Throws
Real 100% wool throws sitting on beds, sofas and chairs add that warm homely vibe…I honestly don't think you can overdo this! I have bought some recently for my boys as they headed off to university. I know, they did give me a certain quizzical look when they unwrapped the 'leaving-the-nest gift', but I pointed out that they could thank me some day. And they did.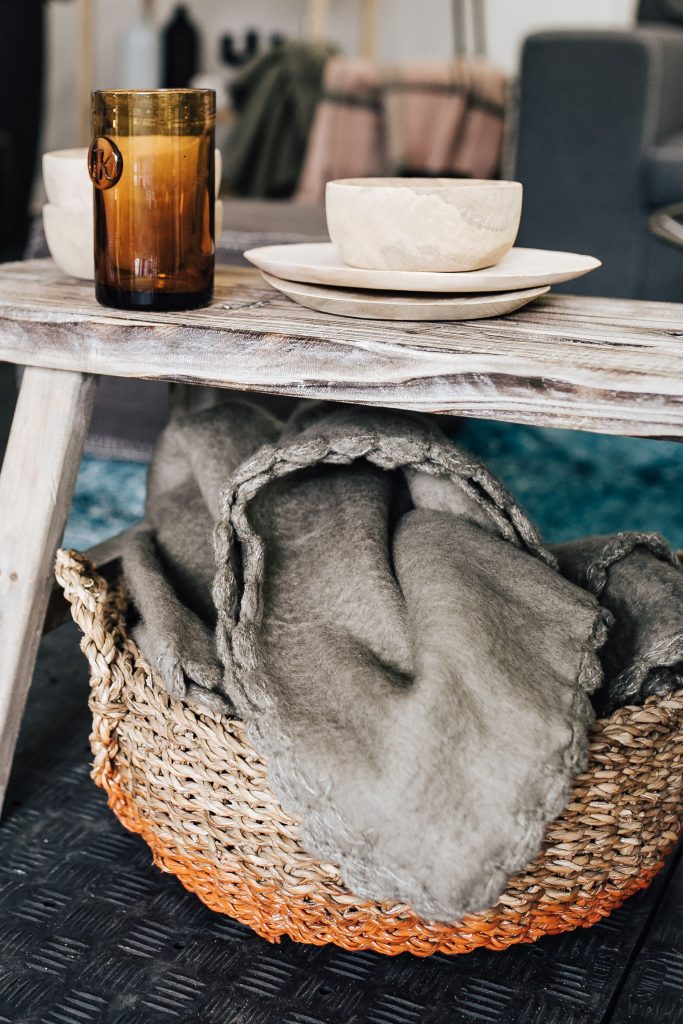 3. Use Different Textured Things
Cushions that are made or natural fibres and materials are crucial to relaxing, so a variety chunky-knit wool, merino, cashmere, cotton and linen. No shiny and crinkly polyester! Things like ethically sourced fluffy sheepskins are a beautiful addition to a chair or sofa, or even placed on the floor in front of the wood burner, which is where I put mine. Or any soft and sumptuous rug. You could also use large floor baskets to store extra rolled up blankets for emergency use, but also because it adds to the cosy room vibe.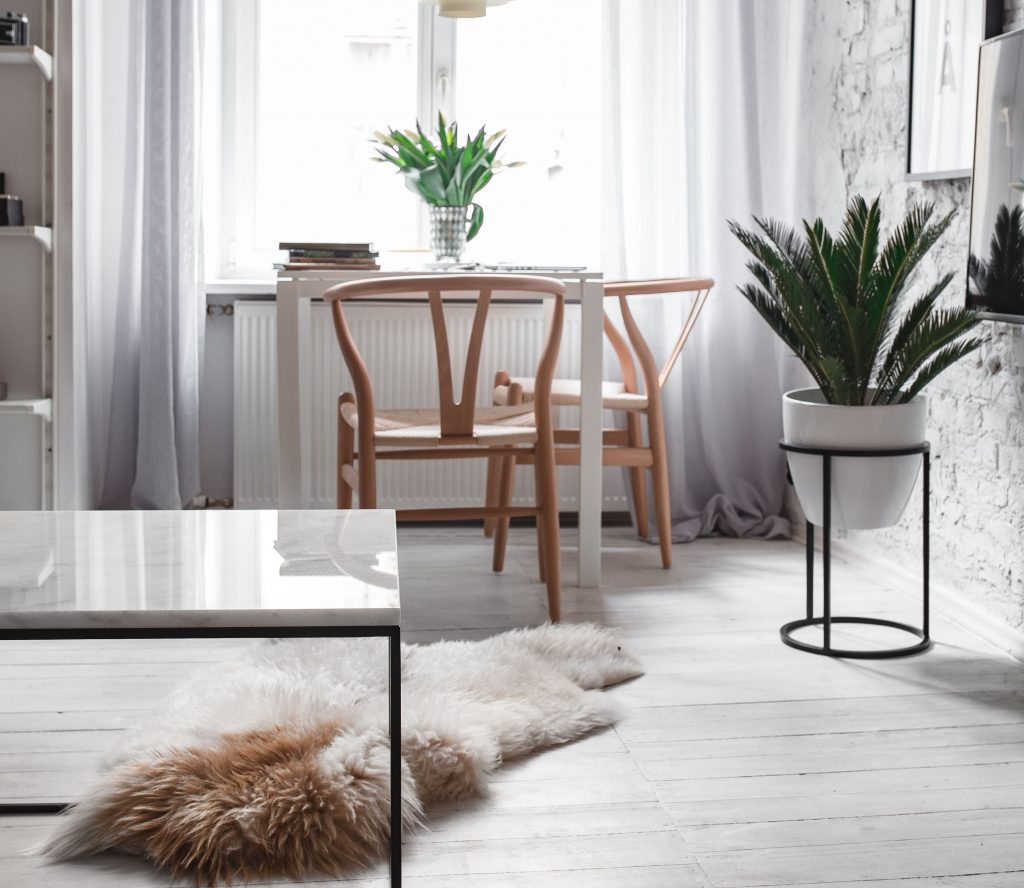 4. Simple Wood Furniture
Wooden furniture is key and you can combine this with simple metal pieces too, for an uncomplicated look. Wood cladding is making a comeback and looks lovely when painted white, adding that all important texture to colourless walls.
5. Extra Lighting
Add extra light sources at this time of year. Fairy lights sitting on a table top with accessories mingling around them are one lovely way. But, the warm glow of candles is supposed to be essential to hygge, giving that soft, flattering light in contrast to the brightness of the cold harsh winter daylight.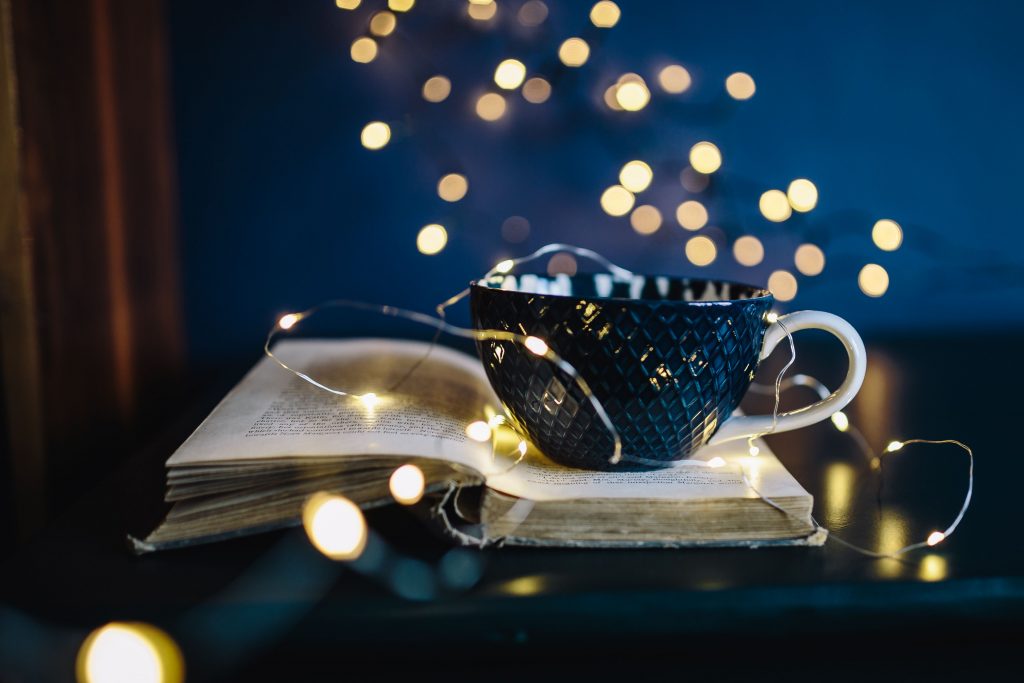 6. Roaring Fire
If you have an open fire, or a wood burner, now's the time to light it.
7. Outside In Winter
In the outside area you use mostly in the summer, get a fire pit, logs, your wool blanket, a warm coat and hat and enjoy some outdoor winter sun too. Don't forget a warm mug of something!
8. Your Treasures and Things That Are Special
Because hygge is about happiness you should display things that you collected, or made, anything that evokes happy memories to you. Your favourite keepsakes could be framed or displayed together, so everytime you glance at them you'll get that little happy feeling. Even if it's only for a fleeting moment. Have you any pictures you keep meaning to frame?!
9. Hot Drinks and Take Ten Minutes (or more!)
Don't forget these, indoors or out. By yourself, or with friends.
10. Socks…woolly!
Yes, no shoes, just warm woolly socks. Maybe slippers, but sheepskin only!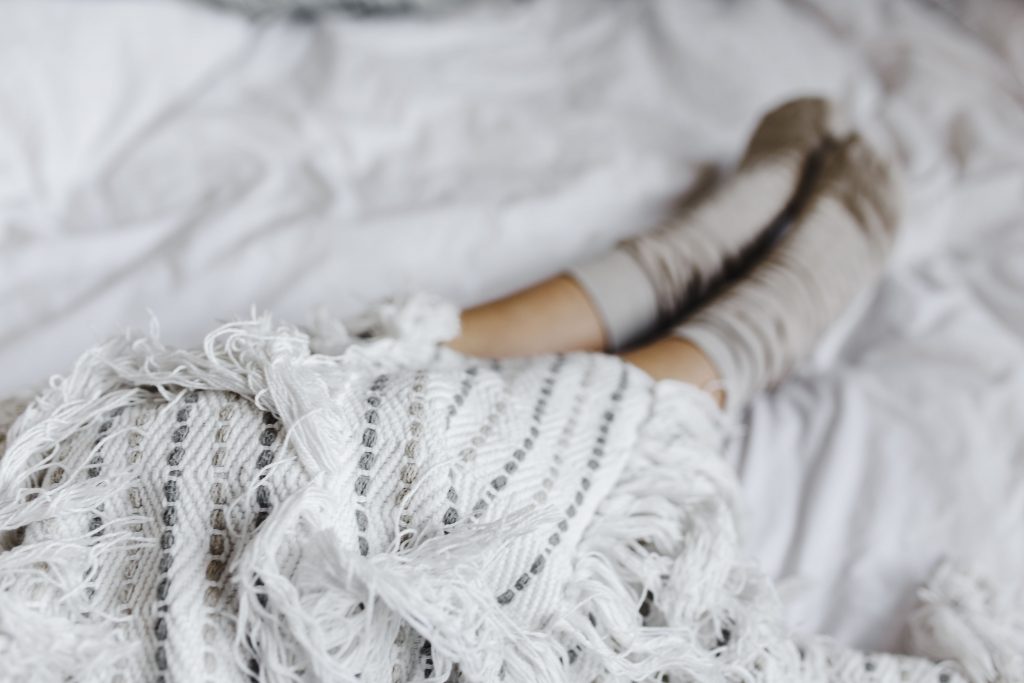 You don't have to start an entire overhaul or redecoration, you just need to make some minor adjustments and additions to bring hygge home.
Don't forget to treat yourself, indulge in these moments and importantly, be aware of them more.