LET'S GET YOUR HOUSE SOLD!
Have you decided to move house and want to make sure you get the best price possible?
I'm sure you know this might be a super stressful time, you're unsure about the market and have no idea how to get your house ready for sale.
Some touch-ups will make a difference but you don't know where to blooming start!
You know you need to sell it quickly but you're just too busy and just need to know exactly what to do.
It's essential you sell your house for what it's worth but you will also want to sell it quickly – you definately don't want to be sitting with it on the market for months and months on end with pitiful offers or hardly any viewings.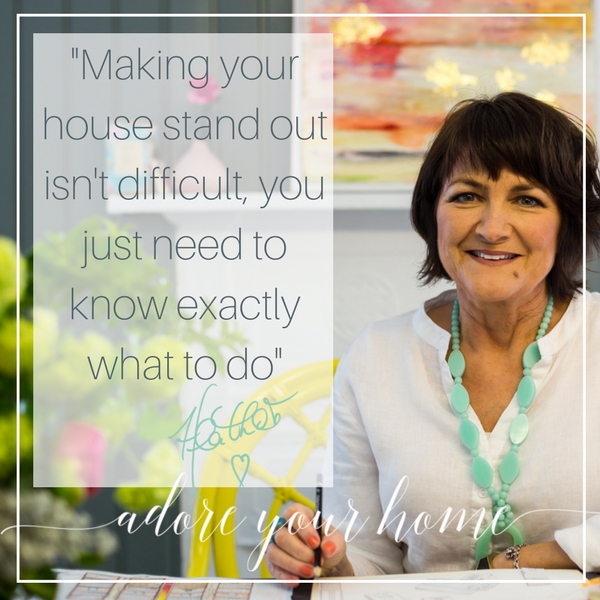 I can help you can get your head around:
How to package it like a product and make it as appealing as possible
How to make your house shine in the photographs and listing, as well as when your viewers come round
How to make it stand out above all the local competition so even if there are hundreds of houses on the market in your area yours will be the one everyone has top of their 'must-see' list
How to get it 'show ready' in an hour (or less)
Know the best places to invest a little time & money in order to get the very best returns (& make the most impact)
How to use colour to create that warm, welcoming first impression which is ESSENTIAL!
ALSO, YOUR ESTATE AGENT IS GOING TO ABSOLUTELY ADORE YOU BECAUSE THEY LOVE 

GOOD LOOKING HOMES
 they love a beautifully presented house because they fly off their books before the others…
you never know, you might just get you a top position in their window or a premium feature on the website and maybe some free PR or press coverage! 
I can give you pro-active, cost-effective home staging that will allow your property to fly and achieve its full potential.
Whoo Hoo!! No more tears about whether or not you'll get the viewers, no more worries about being on the market for months (even years) on end.
And perhaps save your sanity in the process 😉
 Imagine having your house looking amazing for the day the photographer arrives, so those online pictures are awesome and you get this whole process of selling and moving wrapped up quicker than you even thought, so you're in your lovely new place asap!
"The level of service from Heather is fantastic. I had no idea where to start preparing my apartment for rent. There were 3 other identical apartments in my block vacant and I wanted and needed mine to rent first, as the rent was paying the mortgage. So I asked Heather to 'stage' it to appeal to viewers. My budget was tiny but she made it look fantastic! She tactfully but firmly advised me how to de-clutter and told me what small jobs should be done as the house seemed scruffy.
One viewer who had already agreed with the agent to rent the one next door was so blown away when he was shown mine, that he snapped it up instead. I know I saved several months of mortgage payments…highly recommended. "
– Mrs McCalmont
THIS IS HOW IT WORKS IN 4 SIMPLE STEPS
1. Order & Let's Get You Moving
Place your order and your exciting On-Line Home Staging experience will begin!
2. A Little Homework
I'll  email with a quick questionnaire to tell me a little more about your home, you send some photos and you can book your consultation at a time that suits you. Easy
3. Your Consultation – Online
We'll go through each room, plus the outside and I'll explain what you need to do to help it sell.

4. Your Bespoke Action Plan
After the consultation I'll create a bespoke Home Staging ACTION PLAN with the exact steps to get your house ready, room-by-room, step-by-step.
It couldn't be simpler.
Online Home Staging
To enquire how we can work together to get your house sold for the BEST price, email me and we can have a chat!
You'll also get these FREE BONUSES
they cover everything else you need to know!

CALL ME
We have a 30 min call to talk over any questions you have

HOW BEST TO CONDUCT A VIEWING
If you have to do this yourself, there is a recommended way…it does matter!


EMAIL ME
Get your questions
answered


HOW TO MAKE A BED LOOK SUMPTUOUS
This is a list of things that you need to do when a viewer books an appointment!

GET 'VIEWER READY'
This is a list of things that you need to do before a viewer turns up!
"Our lovely home was on the market for ages and we wondered what was wrong, viewers came but no offers. I engaged Heather for a House Doctor consultation and was amazed at her home staging knowledge…its astonishing how constructive simple changes made so much impact. We hadn't time to carry out her recommendations so asked her to deal with it while we were away. On return, our home was transformed with a few new accessories and a fair bit of rearranging of stuff…we liked it so much we nearly took the for sale sign down!
However after relaunching it on the property site, a family that had seen it a year previously came back and immediately put in an offer. What we spent was minimal compared to what we saved by getting it sold at the asking price."
– Alison Hall
Here's how having my BESPOKE HOME STAGING ACTION PLAN will help you sell your house…
You will have much better photos for the online marketing of your house, which is where most people start looking
You'll be confident that your home looks fantastic, that you've done everything you could, which will give it the BEST chance of getting sold and sooner rather than later.
You'll be able to get your home 'viewer ready' quickly with a few of my tricks that I'll share with you.
You'll be amazed at how great it will look after a few simple but clever tweaks. It will look more spacious and brighter and calmer, all the things a viewer is looking for!
Any money you do spend (I always try to keep that as low as poss) will be in the places where it will make the most impact
If you are on a budget I have short-cut suggestions that ensure your spend is kept very low and very effective.
You'll know what to add to each room and what to remove.
You might even start packing which will make that job so much easier in the end!
If you want to talk things through first, you're welcome to email me on heather@adore-your-home.com and we can arrange a call.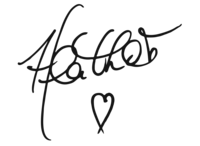 Just imagine when that "SOLD" sign goes up!